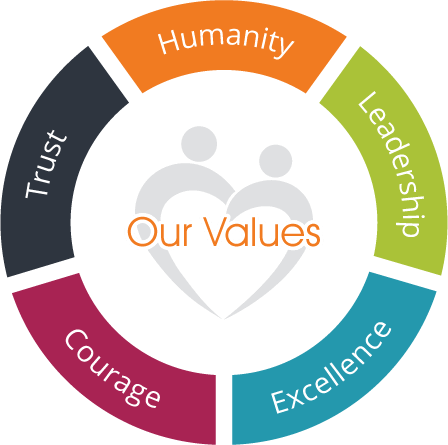 Health Center Partners and our Family of Companies' Impact Reports 
---
February 2020 | Economic Value & Impact Reports

---
March 2018
California Health Care Foundation with The MacColl Center for Health Care Innovation at Kaiser Permanente Washington Health Research Institute and JSI Research & Training Institute, Inc.
Partnering to Succeed: How Small Health Centers Can Improve Care and Thrive Under Value-Based Payment

"We now have data that indicate networked health centers outperform non-networked health centers  clinically, including UDS data that indicates our HCCN outperforms others across the country in 10 of 13 clinical measures, and HEDIS data that indicates our CIN is posting the highest minimum performance level scores Molina Healthcare has ever posted in  California, by any provider group. What that says to me is that the time has come for FQHCs to work  together in networks, locally and regionally, to ensure the delivery and continuity of high- quality health care and the highest possible  outcomes, at reduced cost, for the patients entrusted to their care. How one does that, through an  IPA or a CIN or other vehicle, will have its own pros and cons depending upon the business model  and the business goals of the organization." - Henry N. Tuttle, President and CEO, HCP 
---
March 2018
Advancement Project California, USC PERE, PICO California and California CALLS 
Health Care Access: Securing the Counties' Health Care Safety Net for All Residents 
The Advancement Project California, USC PERE, PICO California and California CALLS  new report analyzes health care access trends in Los Angeles County, Riverside County, and Merced County. The report finds, despite considerable progress made in health coverage, access, and outcomes during the early years of the Affordable Care Act (ACA) implementation, people of color in California continue to face disproportionate obstacles to accessing quality health care. Case studies in Los Angeles County, Riverside County and Merced County that examine post-ACA changes reveal lessons learned in each region and opportunities to reduce disparities and increase access
"Community health organizations are filling a vital need in Riverside County by providing affordable, high quality, and culturally competent care to many of our most vulnerable residents," said Vernita Todd, senior vice-president of external affairs of Health Care Partners of Southern California. "Adequate investments in community health clinics can help close gaps in access in a County that is as large and diverse as Riverside."
---
February 2018
Capital Link
Value and Impact Report for Health Center Partners' Members 
HCP's 17 members provide tremendous value and impacts to their communities —from jobs and economic stimulus to local communities; savings to the health care system; access to care for vulnerable populations; state-of-the-art, comprehensive, coordinated care, with a focus on chronic disease management and quality health outcomes.
In 2016 our 17 members in San Diego, Riverside and Imperial counties:
Had a Total Economic Impact of $1.34 billion
Provided 10,066 jobs
Served 755,016 patients (unduplicated)
Provided 2.9 million patient visits (unduplicated)
---
March 2018
The Joint Commission Journal on Quality and Patient Safety
Margaret Meador, MPH, C-PHI; Jerome A. Osheroff, MD; Benjamin Reisler, MPH
Improving Identification and Diagnosis of Hypertensive Patients Hiding in Plain Sight (HIPS) in Health Centers
The project used a quality improvement approach wherein information flows and actions related to blood pressure measurement were modified to include algorithm criteria to identify patients who might have undiagnosed hypertension. Identified patients were recalled for evaluation and hypertension diagnosis, if appropriate. Ten health centers in Arkansas, California, Kentucky, and Missouri were selected to participate in the project on the basis of high hypertension prevalence (compared to national average), demographic and geographic diversity, mature information systems infrastructure, and executive support. The project targeted patients from 18 to 85 years of age.
---